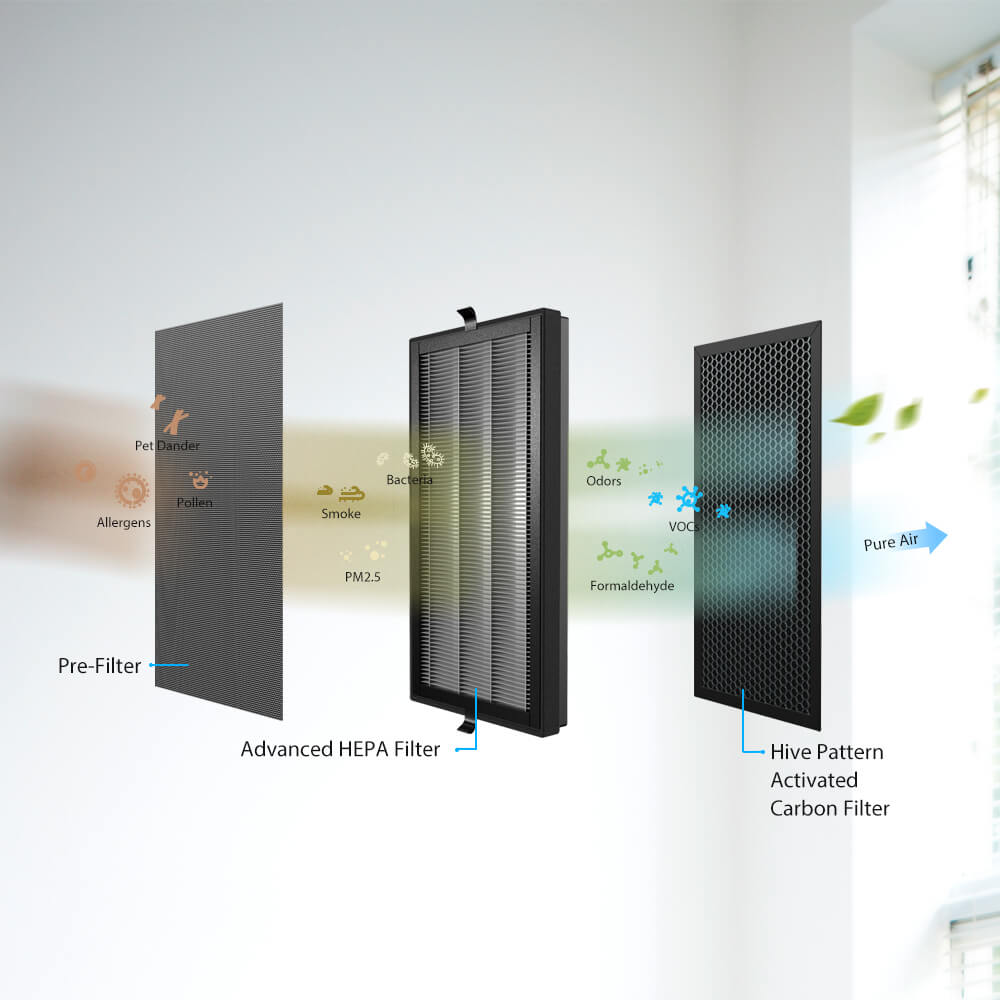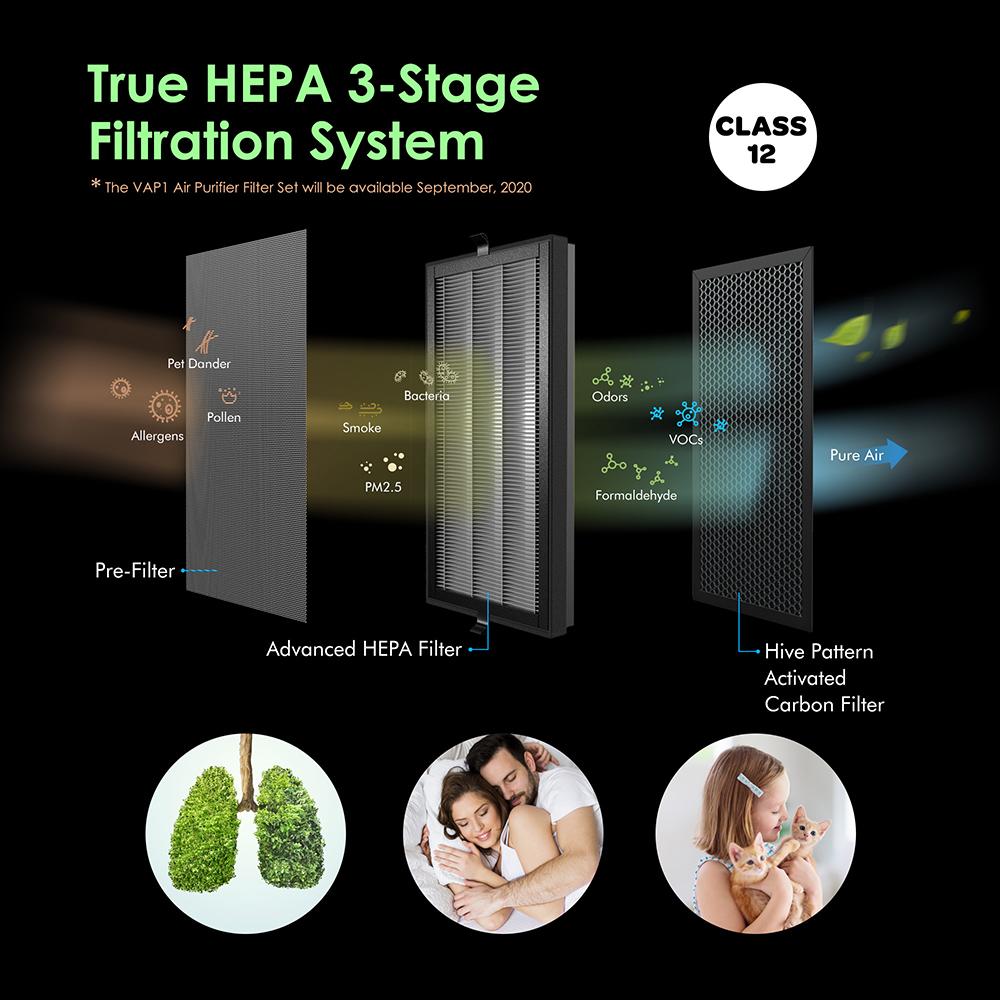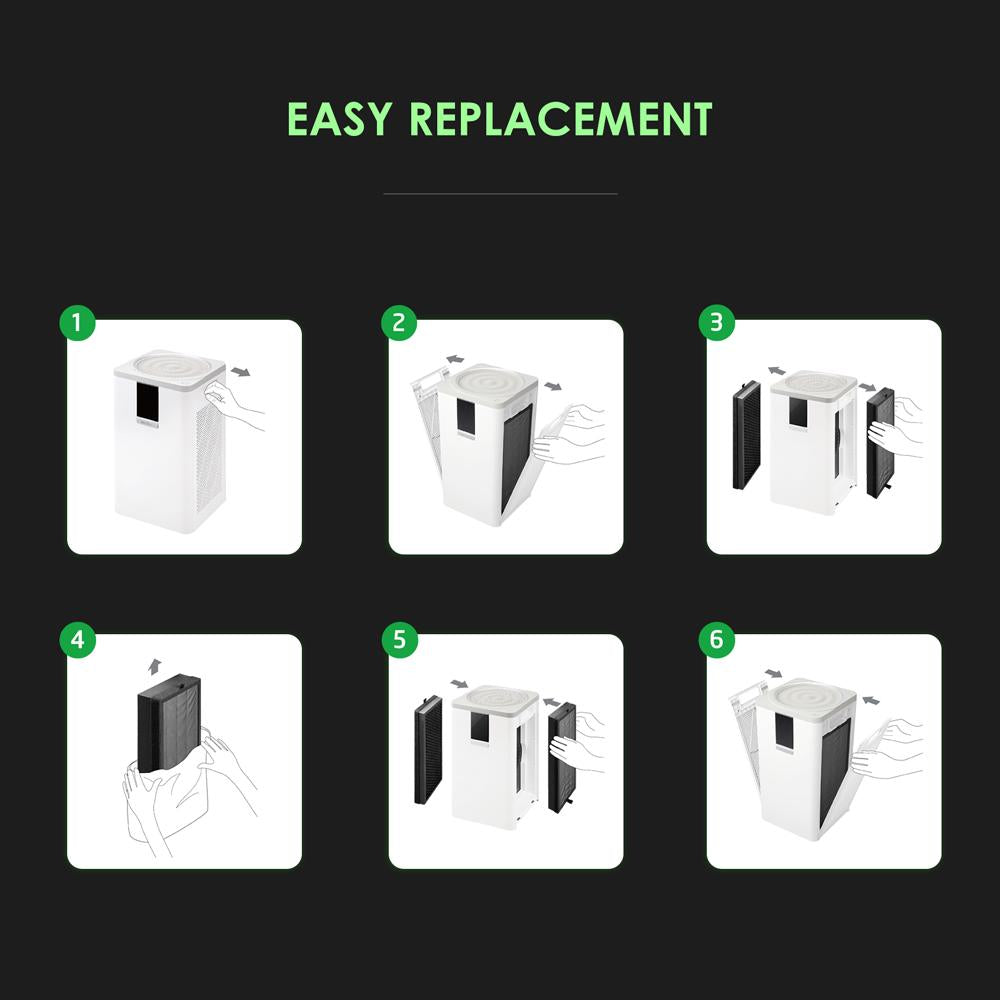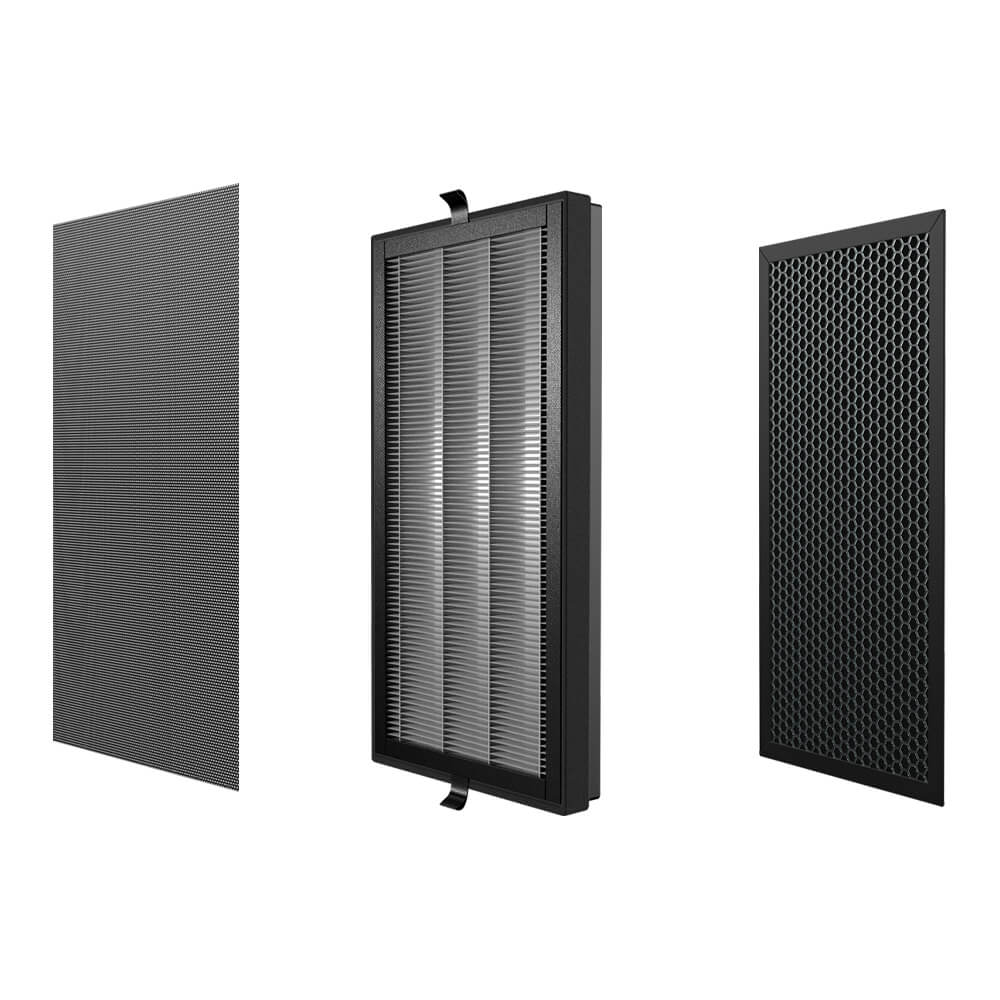 VOCOlinc Filter Set For Vocolinc Pureflow Air Purifier (VAP1),It will be available in Canada in 15 days.



There is no inventory in Canada and it will take 15 days to have it in stock.
Dimension: 43 X 22 X 4 cm (1/2) = 16.8 x 8.6 x 1.6 in (1/2)
Filter Life: UP to 12 MONTHS (based on 6*7 operation)
In The Box: 2 separate 3-stage HEPA filters designed exclusively for VOCOLINC PUREFLOW AIR PURIFIER (VAP1)
Shipping:
The product will ship 1-3 business days after purchase, and delivery will take 4-7 business days. All orders will be dispatched from our US or Canada warehouse.

Refund:

30-Day Refund Policy

For any reason, undamaged products can be fully refunded within 30 days after the delivery date to the shipping address. Once the item is returned to Vocolinc's warehouse for inspection, the refund process will begin.

Please go to the footer menu to view the shipping policy and return policy.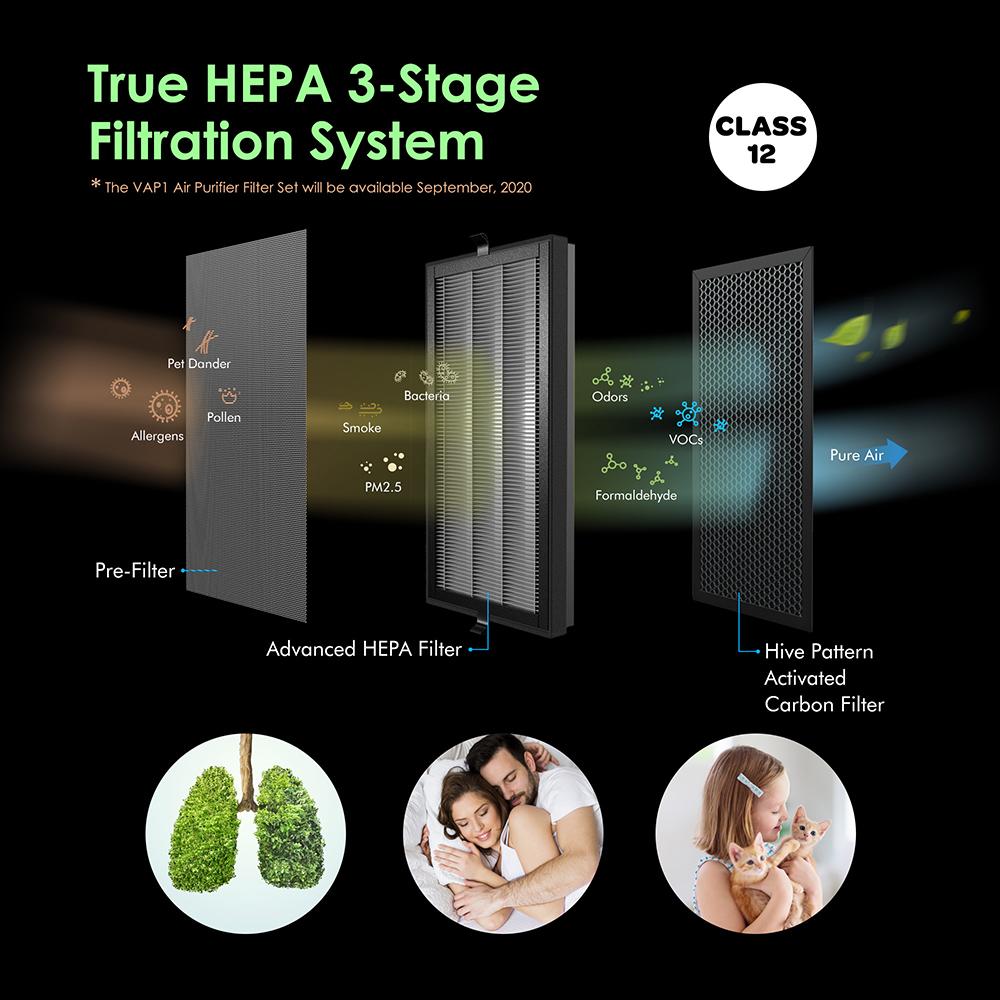 True HEPA Replacement Filter
Pre-filter, advanced HEPA filter, and hive pattern activated carbon filter can effectively block the spread of pet hair, dust, smoke, PM2.5, allergens, pollen, odor, formaldehyde, and bacteria, fungi, and other substances, and give you more pure air.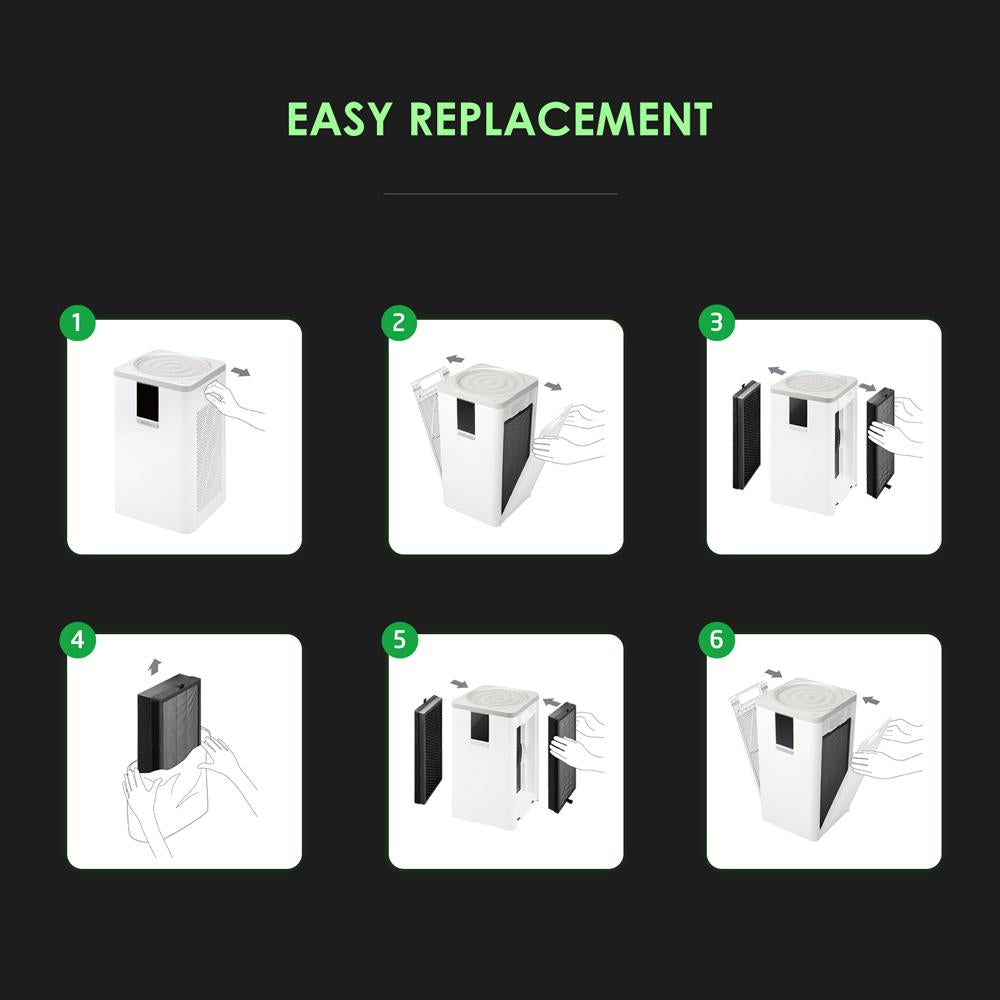 Easy Replacement
The filter is straightforward to replace, turn on the air purifier, remove the previous filter, put on the new filter, and then install the air purifier.
Did a super job on forest fire smoke. We have a wood fireplace it really clears the air
I love this air purifier!
The unit is awesome, but I would love the option to set speeds for automation through the home app. And I tried to order filters from the website. The transaction was declined because my bank was told I was ordering something from oversees. It would be great if ordering from the website wasn't associated with an overseas transaction to make ordering easier.
VOCOlinc Filter Set For Vocolinc Pureflow Air Purifier (VAP1)
Easy to install and last a long time!
These air filters are finally back in stock and this is the first time I was able to order them since my original VOCOlinc Air purifier purchase back in Dec. 2020. Fortunately, the original filters lasted over a year. The new filters were easy to install and I look forward to another year of clean air!
They work great.
Works great. The originals lasted well over a year. These ones slipped right in and have been just as great. Its the kind of quality you are hoping for.
We would periodically take the original set and gently wipe it off with our hands like you do the lent catcher on the dryer, and that keeps it working like it did on day 1.
You can gently clean it off with just your hand. Dont pull out the vacuum and damage it like some on here in the comments have done.
These work great. They last longer than intended when used and maintained as intended.